NRA Food Show Chicago 2012
Every year, over the course of four days, more than 1,800 suppliers and tens of thousands of buyers come together to make lasting connections that drive business profitability and shape the future of the restaurant, foodservice and hospitality industry.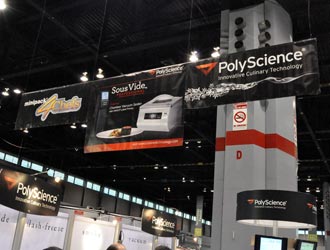 Join us May 18-21 in Chicago and experience the energy and inspiration of  NRA  Show 2013. You may just find that new product, trend or idea that makes the difference in your business next year. But only if you are here.