ACCESSORIES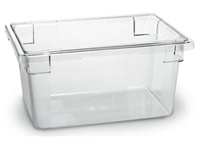 Polycarbonate tank for Immersion Circulators
This standard 18L/4.75 gal. (12"x18"x9") polycarbonate tank is one of the most cost-efficient ways to set up a sous vide bath with a PolyScience immersion circulator.

It can be cleaned in a dishwasher and is good for multi-use purposes. Stacking two tanks provides great insulation and improves efficiency of the Sous Vide Professional at higher cooking temperatures.

PolyScience also offers custom-cut lids for all of our Immersion Circulator models to prevent evaporation and improved insulation.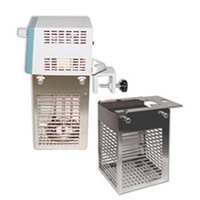 Protective Shield
Prevent cooking bags from directly touching the heater and pump components with this protective shield. For use with the model 7306C Sous Vide Thermal Circulator, this shield also functions as a stand when not in use.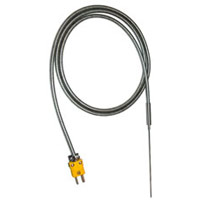 Hypodermic Temperature Probe
This stainless steel needle-like probe minimizes hole size in sous vide bags and easily pierces hard and frozen items.
Type K Connector - Plugs into most commercial-grade digital thermometers.
Rugged Construction - The armored cable, stainless steel probe, and handle are easy to clean and withstand the rigors of even the most demanding commercial kitchen.
Probe dimensions (L x dia.):
4 x .065 in (101.6 x 1.65 mm)
Armored cable length:
4 ft (1.2 m)
Temperature range:
-418° to 700°F (-250° to 371°C)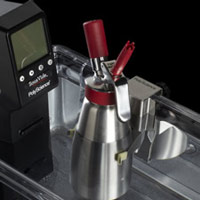 Whip Holder
Keep your sauces and foams at the perfect temperature with these Whip Canister Holders. Designed to clamp on to any tank or pot, these holders are equipped to hold either 1 quart or 1 pint canisters. Sold in set of 2.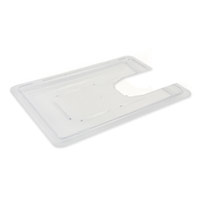 Custom cut lids for Cambro Tanks
Keeping a lid on your cooking tank greatly reduces evaporation and heat loss. Use these custom fabricated lids, which are designed to fit specific Cambro polycarbonate tanks used as cooking vessels. Requires model 7306C Sous Vide Thermal Circulator with protective shield.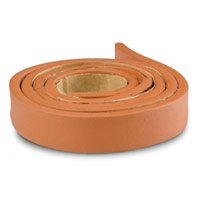 Foam Tape
Seals punctures made when inserting hypodermic temperature probe into sous vide bag.
Supplied in roll 0.75 inch (1.9mm) wide by 3-ft. (.91 meter) long.
Cut into 0.5 inch (13 mm) strips before use..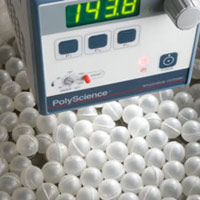 Insulating Polypropylene Ball Blanket
Minimze heat loss and evaporation with these hollow floating balls. Bag of 400.
Ball diameter:
0.78 inch (20 mm)
Sous Vide Professional Classic Series

The first PolyScience Sous Vide Immersion Circulator
The Sous Vide Professional CLASSIC SERIES remains a popular choice of professional chefs. It has proven itself as the highest standard in sous vide cooking.
Exceptional control of liquid heating to within 0.09 °F (0.05 °C)
Water circulation provides maximum consistency (compared to non-stirred devices)
Three preset buttons make the selection of frequently used cooking temperatures fast and fool-proof
One-touch control enables you to quickly set or adjust cooking temperature Controls liquid heating up to 300 °F (150 °C)
Easily selectable high and low pump speeds provides precise control over cooking liquid circulation
High-grade stainless steel heating coil and pump ensure lasting, trouble-free performance
MORE INFORMATION
This thermal circulator offers maximum flexibility and clamps to any tank (maximum 30 liters) with rounded or flat walls. The compact design makes for easy storage when not in use.
Available accessories include a protective shield that prevents cooking bags from touching the heater element or pump, and two sizes of custom-cut lids for Cambro and Carlisle brand polycarbonate tanks, designed to keep the heat and steam in the cooking tank. custom-fit lid designed to keep heat and steam in the cooking tank.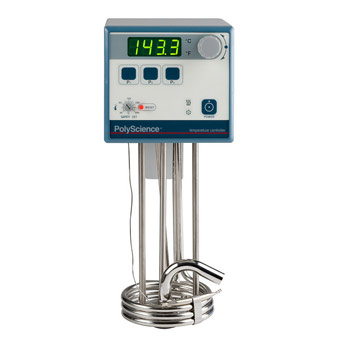 Cooking Temperature: User settable to 302 °F/150 °C
Immersion depth: 3 in min - 7 in max / 7.62 cm min - 17.78 cm max
Stability: +/- .09 °F +/- .05 °C
Overall Dimensions (L x W x D): 12.25 x 4.63 x 5.75 in / 31.2 x 11.7 x14.6 cm
Controller Type: Digital Controller, Led Display, 3 Temperature Preset Buttons
Electrical Power: 120 V 50/60 Hz 11 amps / 240 V 50/60 Hz 7.5 amps
Protective Cage Preinstalled: Available preinstalled (order 7306AC1B5 / 7306AC2E5) or as a separate purchase (order 510-451)