ACCESSORIES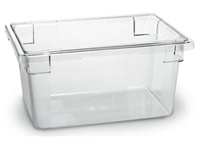 Polycarbonate tank for Immersion Circulators
This standard 18L/4.75 gal. (12"x18"x9") polycarbonate tank is one of the most cost-efficient ways to set up a sous vide bath with a PolyScience immersion circulator.

It can be cleaned in a dishwasher and is good for multi-use purposes. Stacking two tanks provides great insulation and improves efficiency of the Sous Vide Professional at higher cooking temperatures.

PolyScience also offers custom-cut lids for all of our Immersion Circulator models to prevent evaporation and improved insulation.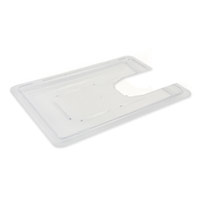 Custom lids for Sous Vide Professional™ CHEF SERIES
This standard lid for Cambro polycarbonate tanks is custom cut to fit the Sous Vide Professional. Using this lid with your cooking tank prevents heat loss and improves efficiency of the Sous Vide Professional at higher cooking temperatures. It also prevents evaporation and low liquid level, which is important for longer cooking times.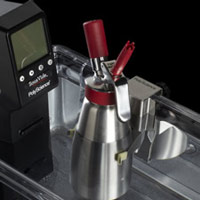 Whip Holder
Keep your sauces and foams at the perfect temperature with these Whip Canister Holders. Designed to clamp on to any tank or pot, these holders are equipped to hold either 1 quart or 1 pint canisters. Sold in set of 2.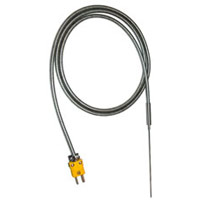 Hypodermic Temperature Probe
This stainless steel needle-like probe minimizes hole size in sous vide bags and easily pierces hard and frozen items.
Type K Connector - Plugs into most commercial-grade digital thermometers.
Rugged Construction - The armored cable, stainless steel probe, and handle are easy to clean and withstand the rigors of even the most demanding commercial kitchen.
Probe dimensions (L x dia.):
4 x .065 in (101.6 x 1.65 mm)
Armored cable length:
4 ft (1.2 m)
Temperature range:
-418° to 700°F (-250° to 371°C)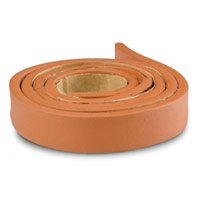 Foam Tape
Seals punctures made when inserting hypodermic temperature probe into sous vide bag.
Supplied in roll 0.75 inch (1.9mm) wide by 3-ft. (.91 meter) long.
Cut into 0.5 inch (13 mm) strips before use..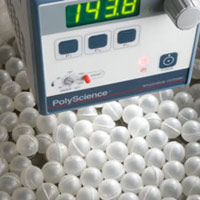 Insulating Polypropylene Ball Blanket
Minimze heat loss and evaporation with these hollow floating balls. Bag of 400.
Ball diameter:
0.78 inch (20 mm)
Sous Vide Professional CREATIVE Series

Specifically designed for the casual user
The Sous Vide Professional CREATIVE Series provides an excellent value alternative while delivering quality results. By cooking in a circulating, precisely controlled bath, you get repeatability, uniform doneness, enhanced flavor, and perfect texture without the stress of strict timing. Side dishes can be held at serving temperatures without the risk of drying out, over-cooking or burning.
The easy-to-store immersion circulator simply clamps to a pot or tank up to 20 liters (5.3 gallons) transforming it into a precisely controlled bath capable of preparing a meal for up to 12 people. It circulates water with a rate of 6 l/min and provides stability of 0.1°C. It is equipped with a timer and is settable for °F or °C.
Included is the "Guide to Sous Vide Cooking" which provides an introduction to sous vide cooking, time/temperature references and links to other resources by PolyScience
MORE INFORMATION
Exceptional control of liquid heating to within 0.1°C
Dedicated temperature control enables you to quickly set or adjust cooking temperature
Easy up and down buttons allow you to select and set cooking temperature to a 1/10th of a degree
Temperature readings available in Celsius or Fahrenheit
Controls liquid heating up to 99°C (210°F)
Large backlit display for easy reading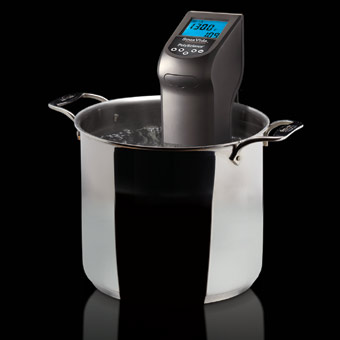 PERFORMANCE
Maximum Temperature: 210°F (99°C)
Temperature Stability: 0.1°C
Pressure Flow Rate (max): 6 Liter per Minute
Heater Output: 1100 Watts / 3753 BTU
OPERATION
Display Type: large backlid LCD
Menu Language & Prompts: English
Minimum Immersion Depth: 3.375 in / 8.57 cm
SAFETY
Over Temperature Protection: yes
Low Liquid Level Safety: yes
WEIGHT & DIMENSIONS
Unit Dimensions (HxWxD): 14.125 x 3.875 x 7.375 in / 35.88 x 9.84 x 18.73 cm
Unit Weight: 5.5 lbs / 4.1 kg
Shipping Dimensions: 18 x 11.5 x 9 in / 45.72 x 29.21 x 22.86
Shipping Weight: 12.75 lbs / 2.5 kg